The Natural Parks of the Val di Fiemme
The uncontaminated nature of the Paneveggio Park and the Monte Corno Park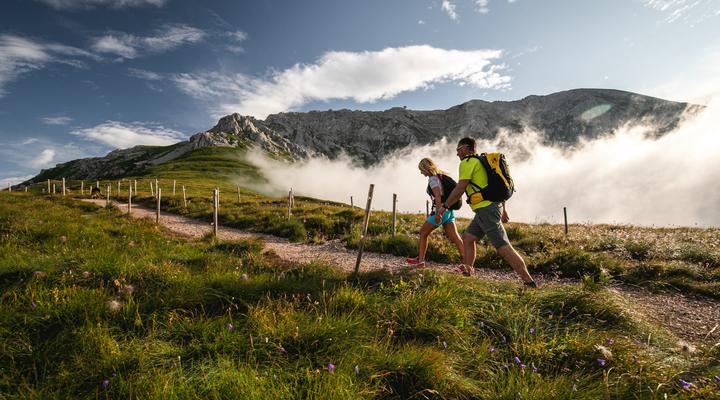 In Val di Fiemme you can find two natural parks, located on the borders of the valley.
The Monte Corno Park borders on South Tyrol and can be reached from various routes: going up from the town of San Lugano towards Anterivo, or going to Trodena or Molina, continue towards Capriana and up towards Anterivo.
TOURIST INFORMATION CENTER OF THE MONTE CORNO NATURAL PARK
Am Kofl, 2
Trodena
Telephone +39 (0471) 869247
The center is located in Truden in an old building more than 110 years old in the past used as a mill. The exhibits present tell the story of the Monte Corno Nature Park and the town of Trodena.
An ant terrarium and the laboratory with games and various activities will intrigue even the little ones. Free admission. Closed in winter.
The Monte Corno nature park is part of the Natura 2000 network of nature reserves at European level which mainly aims to protect habitats and wild animal and plant species.
Four thematic trails wind their way through the beautiful landscape: the Path of Legends in Trodena, 2 km long, and the Path of Legends in Anterivo, with its eight stations, are popular destinations for families. To these are added the Casignano Walk, a circular path that also passes by the "Kanzel" viewpoint, and the "Sandegg" Kneipp recreation area in Anterivo.
The Paneveggio Park is located on the opposite side on the border with the Primiero, you can get there by climbing from Predazzo towards Bellamonte and continuing.
VISITOR CENTER OF THE NATURAL PARK OF PANEVEGGIO
State 50
38037 Paneveggio
Telephone +39 (0462) 576283
The center is not far from the deer enclosure and inside there is a lot of information on the Paneveggio Forest and forest animals. Admission is free for the little ones and a small fee is paid for others.
There are several thematic trails, routes and itineraries proposed to get to know the naturalistic, environmental, cultural and historical aspects of the protected area in depth.