Go mushroom picking and go fishing
Val di Fiemme is the ideal destination for mushroom hunters and fishermen, come and discover its specialties.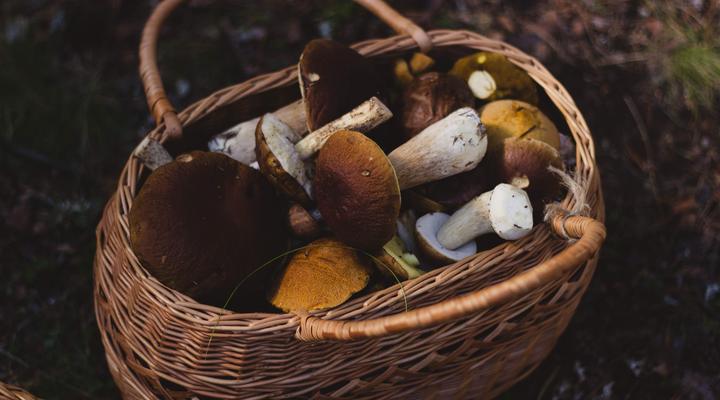 Val di Fiemme is certainly a territory that offers satisfaction to mushroom pickers with splendid forests where they can go in search of the numerous species of mushrooms present.
For all the advice there are mycological centers in the valley, furthermore we remind you that for non-residents in Trentino it is mandatory to pay a fee depending on the duration of the collection. For more information
For those who are not lucky or lazy or non-lovers of long walks in search of mushrooms, there is no need to worry, they can enjoy the coveted product in most of the restaurants, farms, farmhouses, mountain huts and lodges in the area
The fish found in Val di Fiemme are brown trout (trota fario), marble trout (trota marmorata) and arctic char (salmerini alpini). Mainly the brown and marble trout along the Avisio stream and the Travignolo stream, and the char in the cool waters of the alpine lakes.
The Travignolo is a stream that originates from the slopes of the Pale di San Martino, from the melting waters of the Travignolo glacier, in the homonymous gully between the Cima della Vezzana and the Cimon della Pala at an altitude of about 1920 meters above sea level.
It then descends to the valley passing the Val Venegia, Paneveggio, the Forte Buso dam and finally flowing into Predazzo in the Avisio.
The Avisio is a stream that originates from the Marmolada glacier and crosses the Val di Fassa and Val di Fiemme, then flows into the Adige, towards Trento.
To fish on the Avisio, you must be in possession of a fishing license and the payment of the daily permit for still or running waters is required. The fishing permit can be purchased throughout the Val di Fiemme and also online. For more information
You just have to try the pleasure of fishing in the valley or at high altitude.