Fiemme Guest Card
A world of convenience to make the most of your holiday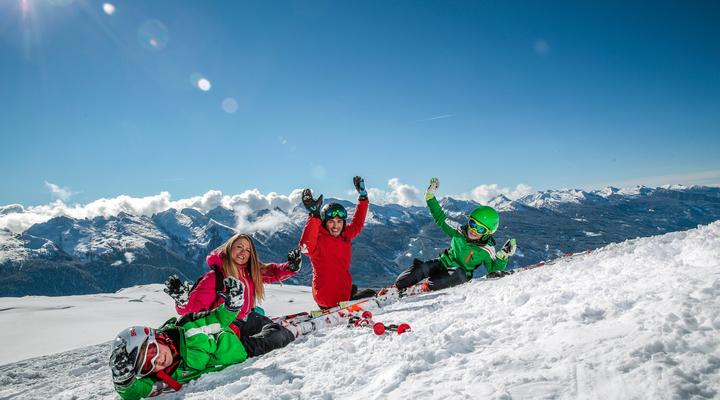 Residence Miramonti is happy to inform its guests that it is one of the affiliated facilities in Val di Fiemme. Therefore all those who stay in the apartments of the Residence Miramonti will be given two very advantageous guest cards.
These are the Trentino Guest Card and the FiemmE-Motion Guest Card.
The two cards are included in the stay at no additional cost (terms and conditions are revised every year, therefore they may vary) and are valid for the duration of the holiday.
The main difference between the two cards is the area where they can be used.
The Trentino Guest card allows you to explore the wider territory. It makes it easier for you to visit numerous attractions at discounted prices or with free admission. The list is very long and includes natural parks, castles, museums, exhibitions, tastings, guided tours and also covers public transport.
The Fiemme Guest Card allows you to discover the Val di Fiemme in all its facets.
Discounted prices are offered for the ski lifts in various high-altitude areas of the territory: Alpe Cermis, Ski center Latemar (Pampeago - Predazzo) and Bellamonte-Castelir and discounted prices to access the Lavazè Cross-Country Center, the Cross-Country Stadium in Lago di Tesero and the Marcialonga track.
A careful look to preserve the Val di Fiemme and help the environment with eco-sustainable summer and winter mobility services. There are also special services such as trains, shuttles and carriages to make you live magical adventures.
There are many opportunities to deepen the history, culture and tradition of the Val di Fiemme. Free or facilitated access to the Palazzo della Magnifica Comunità di Fiemme, the Geological Museum of the Dolomites, the Visitor Center of the Paneveggio Pale di San Martino Natural Park.
Countless activities, excursions, guided tours and tastings are organized and offered weekly for the periods of greatest tourist turnout.
For information: